Post-Game Review (vs Real Celts FC)
Result: W 3-2 (Current Position: 7th as of September 9th)
Andddddd There it is! Our first W and full 3 points in Tokyo Metropolitan League! Only our 2nd game of the season, and the team was able to rack up 3 tough points against Real Celts FC. A very experienced team with powerful big defenders, but our Boiz were able to stay composed and score a comeback goal with less than 15 mins left in the game.
I'd like to congratulate Real Celts FC for playing a very tough game, we will play them again and surely it will be a competitive one!
Review:
The game started slow, with possessions mostly ours. We wanted to see how they played on the field, so we were able to test the opponent's field players by keeping the ball and passing it around. Of course, I believe we weren't perfect, as we still had some bumpy passes or bad touches on the ball. Our CB looked quite strong, keeping their striker with no choice but to take shots from ridiculous angles. First-half was one sided, although at half-time it was 1-1, we were in better shape than the opponent, and we knew we needed to be more aggressive in the second half.
Second-half was quite interesting and tough for us, with an early 1-2 lead by Real Celts FC, when we were down by 1, we tend to rush the plays, make unnecessary passes, and forget to play simple. Our objective that we still need to work on is TESTING THE GK. It really is easier to say than to do, but if we developed more shooting opportunities, this game would've been ours by the end of first-half… But obviously we wanted to make this game interesting 😉
Second half, it was very clear that the opponent defenders were really tired. The middle of the field was easier to control, and we were able to switch the field from one side to the other with ease, due to the opponent being fatigued. A brilliant one time shot by Yusuke Mouri gave us hope that we can still win the game. Watching the game from the sidelines, I knew we had the momentum to win this game. Our winning goal was filmed by one of our fans, and is attached to this blog below! You can see that we had possession most of the time. Thank Goodness we were able to finish them goals! In the end, a win is a win. And this weekend's game was one of a kind and definitely a morale boost for the rest of the season! I know that got me pumped up, and it made our players really motivated to want to work harder for the next game. Next week we don't have a game so players have a weekend off from all the hard work from practices and games! Could be the last summer weekend before we get busy again!
Check out the video below! Great passing sequence by the team! (Skip to 0:30 to watch the goal)
Comeback Goal by Our Very Own Sujang Kim!
Post game Team Photo! On to the next!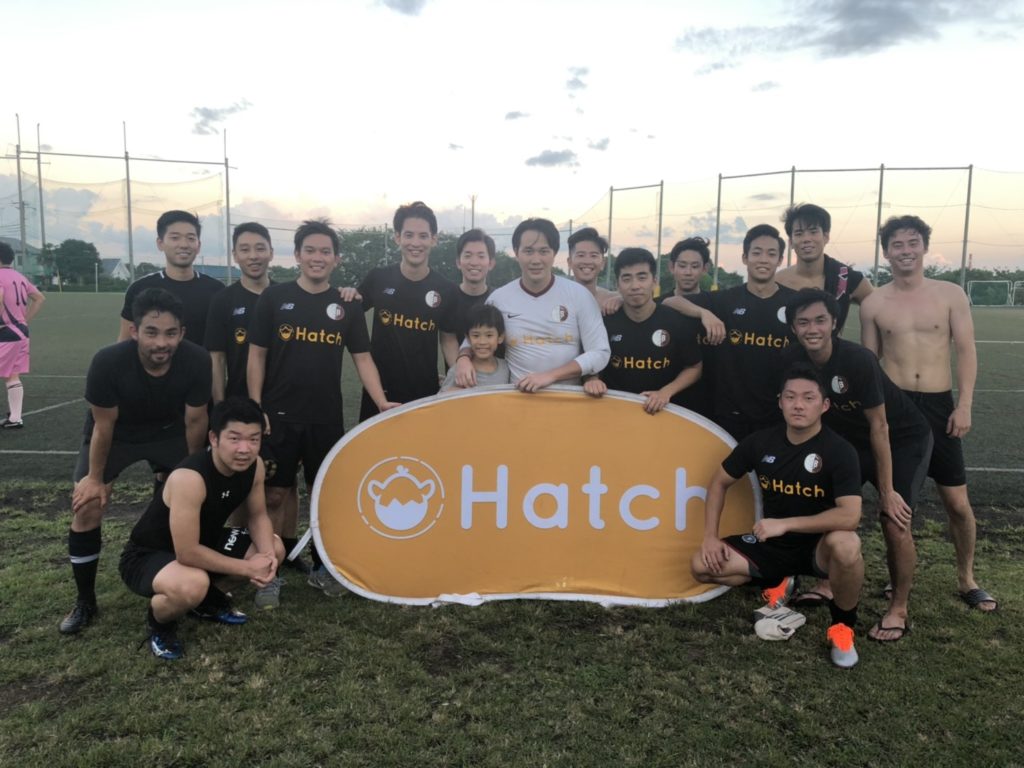 #FAMILY #nosfrena #wechamps
Our next game: September 21st, 2019
VS Eastern Capital FC @Hachioji Park – 16:15 kickoff